Club Members
Bill Bevard ACB, CL

Member Since: July 2011
Bill Bevard joined the club with the ultimate goal of becoming more comfortable in both the public and interpersonal speaking arenas. Although he works in finance he has a passion for art and his dream job would be to make stained glass works.
Bill led the club as President to it's fifth straight President's Distinguished Status award from Toastmaster's International in 2014-15.
If you could have an endless supply of any food, what would you get? Spaghetti
If you could visit any place in the world where would you choose and why? Germany, since I served there in the military
In three words: Motivated, Enthusiastic, Honest
If Hollywood made a movie about your life who should play you? Jeremy Renner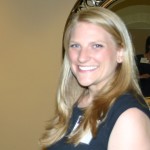 Valerie Chapman Cassano CC
Member Since: January 2014
I work as Performance Analyst at the Colorado Department of Human Services. I joined Parker Toastmasters to improve my public speaking skills and to become comfortable speaking in front of groups.
Describe yourself in 3 words: Outgoing, caring, genuine
What are your favorite hobbies? Spending time with family and friends, reading, watching movies, and hiking.
If you could go anywhere in the world, where would it be and why? I love to travel and have a great time anywhere I go as long as I'm with family and friends.
Member Since: August 2010
Eric Dun­ham has been an active mem­ber of Parker Toast­mas­ters since 2010. As VP of Edu­ca­tion (2011/2012), he set the vision for the Parker Toastmaster's Speaker Bureau which launched the Sum­mer of 2012, intro­duced debate night and cre­ated sev­eral oppor­tu­ni­ties for mem­bers to grow their speak­ing and lead­er­ship skills. His enthu­si­asm for life spills into his mem­ber­ship with the club. He has served as club Pres­i­dent, VP of Edu­ca­tion, Area Gov­er­nor/Director (2013/2014), Denver Division Governor/Director (2014/2015) and is the found­ing Spon­sor and past Pres­i­dent (2013/2014, 2014/2015) of Rock The Dia­logue (RTD) Toast­mas­ters pro­gram at the Regional Trans­porta­tion Dis­trict.
Eric joined Parker Toast­mas­ters to improve his con­fi­dence in deliv­er­ing speeches and pre­sen­ta­tions. In 2014, Eric achieved Toast­mas­ters' high­est award of, Dis­tin­guished Toast­mas­ter (DTM). He cred­its Parker Toast­mas­ters for much of his suc­cess; "The sup­port of my friends at Parker Toast­mas­ters made the jour­ney an experience I will never forget."
His passion is about building people up and realizing their true potential; inspiring them to climb from rut to walking the strut in life and professionally. He speaks on leadership and is a workshop facilitator.
What thought or message would you want to put in a fortune cookie? "Success doesn't come from a cookie…go out and earn it"
In three words: Spontaneous, Adventurous, Determined
What's your favorite thing to do in the summer? Hiking, backpacking and climbing fourteeners. Colorado is the greatest state in the Country!
Bruce Ekins ACB, ALS
Member Since: May 2011
Although Bruce Ekin's day job is that of a Software Representative his interests reach beyond the computer industry: music & concerts, humanitarianism, hiking & camping, bike riding and golf round out his list hobbies. An active Toast­mas­ter in the 90′s, he rejoined the club to relearn old skills and have some fun. He joined the Parker club in May 2011 in order to polish what he'd already learned in years past and improve upon his speaking and leadership skills. With a cache of speaking and specifically Toastmasters speaking experience under his belt, he has been called upon to manage duties often assigned to longer-standing members. Ekins takes full advan­tage of the won­der­ful Col­orado cli­mate by golf­ing in the sum­mer, snow­shoe­ing in the win­ter, and walk­ing his two Cairn Ter­ri­ers all year long. He has been a res­i­dent of Parker since 1994.
If you could have an endless supply of any food, what would you get? Indian Food
What thought or message would you want to put in a fortune cookie: "Life is like an iceberg–most of it is hidden."
If a movie were made about your life who would play you? Johnny Depp
Joanna Knott, DTM
Joanna Knott joined Parker Toast­mas­ters in Sep­tem­ber of 2009 and served as the VP of Education, President, Club Treasurer, and the District 26 Treasurer.
She has received the Distinguished Toastmasters Award in February of 2014.
"Pub­lic speak­ing and lead­er­ship skills are nec­es­sary and crit­i­cal for some­one who strives to become suc­cess­ful busi­ness pro­fes­sional and leader," says Knott. When her manager sug­gested Toast­mas­ters Inter­na­tional, she wasted no time.
Knott moved from Poland to the U.S. in 1999 after grad­u­at­ing with an MA in Eco­nom­ics from the Uni­ver­sity of Eco­nom­ics in Krakow. Eng­lish is her sec­ond lan­guage and join­ing Parker Toast­mas­ters has helped tremen­dously in over­com­ing her fear of speak­ing in the busi­ness envi­ron­ment. "I could not ask for a bet­ter group of peo­ple who have helped me grow in my pub­lic speak­ing, and have become a source of inspi­ra­tion" she says. "Each mem­ber of the club pro­vides feed­back, encour­age­ment, and con­struc­tive crit­i­cism in a friendly manner."
Knott lives in Parker with her hus­band and their daugh­ter, and enjoys out­door activ­i­ties, hik­ing, bik­ing and spend­ing time with fam­ily and friends.
In three words: Caring, Competitive, Curious
Dream job: Teacher
What thought or message would you want to put in a fortune cookie? "Dream Big because Dreams Do Come True."
Tom Ludlow ACS, CL
Member Since: June 2014
Tom Ludlow is a Realtor who joined the club to improve speaking skills, become more relaxed around new people and make new friends.
Tom served as President of Parker Toastmasters in 2015-16, and led the club to it's sixth straight President's Distinguished Status.
What are your favorite hobbies? I like working with my hands, building things and fixing things. I enjoy music and like to buy art. Plus I have a sports car that's kind of a hobby too, I guess.
If you could go anywhere in the world, where would it be and why? New York City. It's the most alive, energized, exciting environment I've ever experienced
Nina Moore ACB, ALB
Member Since: 2009
Nina Moore has been a member and officer in Parker Toastmasters since November 2009 and believes she has excelled in business, leadership and social networking because of the skills she learned by being an active member of the club.
Nina has served in many leadership roles. She has helped propel Parker Toastmasters to the next media platform during her presidential term in 2013-14 by highlighting the club on Comcast Newsmakers, creating an open house with other area club Presidents, and making it to the area Speech Contest in 2013 for her tall tale of "The Man from Mexico City."
Nina is now Area Director –  Metro 6,  for the 2016-2017 year, but remains loyal to her home club. Nina has expanded her focus and is now on the boards for
CAP
 (Citizens Appreciate Police), and 
RMFBL
(Rocky Mountain Families Behind the Line). Nina sincerely believes from her own positive experience that Parker Toastmasters can transform your life, your business and your social network.
Bill Morgan, DTM
Member Since: 2008
Bill Morgan is proud of his contributions towards the club's success as a member and as a an officer. Bill has served as VP of Membership, VP of Education, Treasurer and he served as President in 2010-11, when the club earned President's Distinguished Status.
Bill was the Area Governor of Metro 6 in District 26 in 2012-13 where 3 out of the 5 clubs earned President's Distinguished Status, including Parker Toastmasters.
Bill had his article 'The Gracious Guest' (http://magazines.toastmasters.org/publication/?i=126162&p=26) published in the October 2012 edition of Toastmasters Magazine, inspired by his visits to Toastmasters clubs in Ireland.
Bill earned Distinguished Toastmaster in October 2014.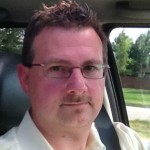 Member Since: February 2013
I work as Sales Solutions Engineer for Interactive Intelligence. I joined Parker Toastmasters to become more comfortable with getting up and presenting in front of others. I was having to do this more and more at work.
Describe yourself in 3 words: Easy going, honest, and fun
What are your favorite hobbies? I do a little golf; otherwise it is Toastmasters or work.
If you could go anywhere in the world, where would it be and why? Would like to visit Hawaii. We have been to the Bahamas and loved the climate and the fact there is no taxes if we were to live there.
 Submit Bio
As a Parker Toastmasters member, please feel free to upload your quick bio here.